Finding a tuition centre in Puchong?
Factors to Choose the Best Tuition Centre in Puchong For Your Child!
1. Look at the testimonials of the tuition centre
It's nice that a tuition centre can give you information that appears good on paper. However, what we're really interested in is whether they can actually deliver! At this point, testimonies are useful. Red Dragonfly Educare's testimonial. What better approach to determine a center's efficacy than to read reviews from other parents or students? We discover the benefits of the tuition centre in this manner. These special features contribute to parents' and students' satisfaction with the service. A nice CV is wonderful in theory, but knowing that the centre is able to execute in practise is much better! Visit Red Dragonfly Educare Tuition Centre Puchong yourself to see it yourself.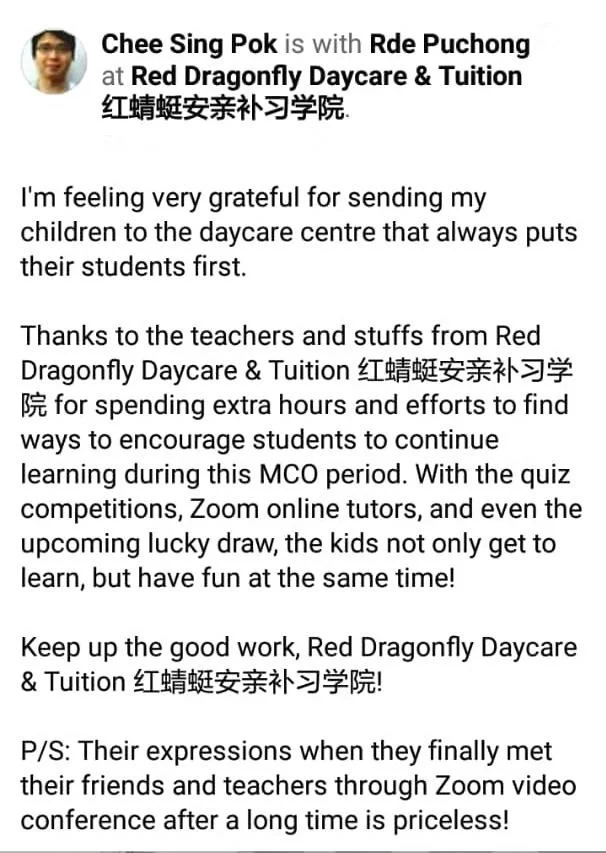 2. Connection between Students and the Tutor at the tuition centre
This is not something that is immediately obvious! A truly good tutor doesn't just teach; they also connect with their students. (That's also why reviews are significant; they demonstrate the relationship between tutors and students.) He encourages them and gives them inspiration. If someone is pulling for them and encouraging them along the road, a student can do anything! A strong capacity for connection fosters confidence and trust, enabling student and instructor to function as a successful partnership. The advantages of having a tutor who can really connect with kids at the Tuition Centre on a personal level are enormous. This is what can we provide in Tuition Centre Puchong.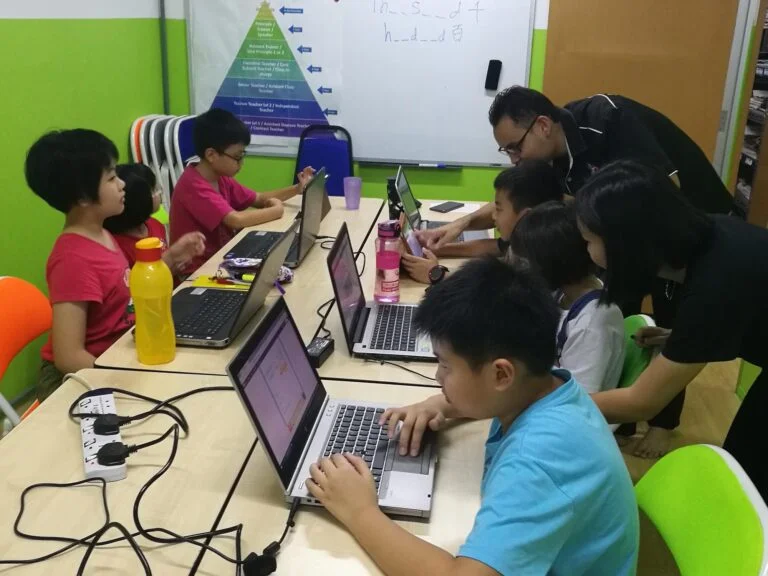 3. The health of the student and the food provided to the student in the tuition centre
The delicious food at Red Dragonfly Educare, the tuition centre in Puchong is the best of the best among others because we care about the healthy of the students and cleanliness of the environment. Our staff in the tuition centre will prioritise the health of the student and ensure a good environment for student to learn and study. Tuition is not just a way to learn but a way to keep track of student's health and motivation to learn. Our teachers will ensure all the students eat healthy food. All the nutrients present in the food will ensure students get a balance diet while learning.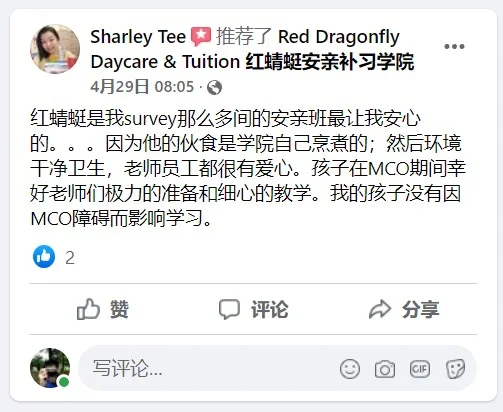 Determine the Most Suitable Class Environment of the Tuition Centre
Advantages of small group lessons
Small group sessions, on the other hand, provide your child the chance to interact with other pupils and share ideas, helping them to benefit from one another. For kids who enjoy group instruction, this is a fantastic choice.
Our teachers at the tuition centre in Puchong are highly professional and well-trained. Furthermore, experienced tutors will be more able to impart knowledge quickly and efficiently. The tutor's background is a very important point to consider when choosing a tuition centre because it will be able to better predict and spot questions from the students and solve it immediately.
选择蒲种的补习中心不只是要看外表,家长必须选择最适合自家孩子上课的环境和地点。我们身为家长真正感兴趣的是各个补习中心是否真的可以交付补习中心广告中所说的一样!在这一点上,其他家长见证是最有用的。蒲种的红蜻蜓补习中心的评论,您不妨看一下。有什么比阅读其他家长或学生的评论更好的方法来确定补习中心的效率?我们以这种方式发现补习中心的好处。这些特殊功能有助于提高家长和学生对服务的满意度。一份好的简历在理论上是很棒的,但是了解补习中心能够实践执行出来才是最好的!您可以亲自到蒲种红蜻蜓教育补习中心看看。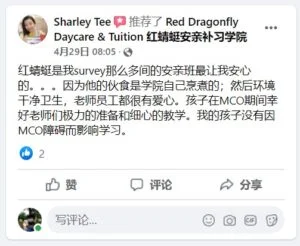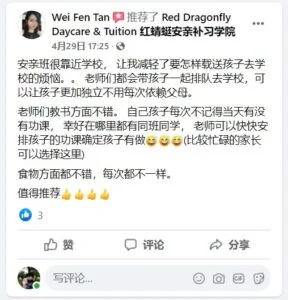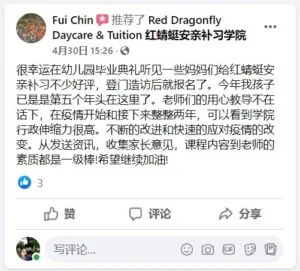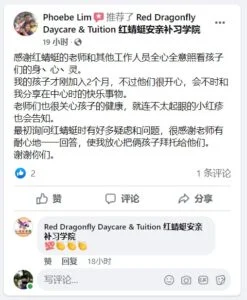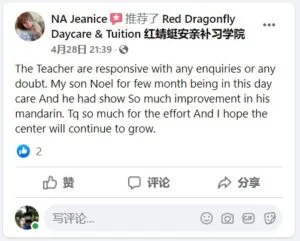 这不是立即显而易见的事情! 真正好的导师不只是教书; 他们还与学生建立联系。 (这也是为什么评论很重要;它们展示了导师和学生之间的关系。)导师鼓励他们并给他们灵感。 如果有人在路上为他们拉动并鼓励他们,学生可以更快的学习! 好的联系能力可以培养孩子的信心和信任,使学生和教师能够成为更好的学习伙伴。 拥有一位能够在个人层面上真正与补习中心的孩子建立联系的导师的优势是巨大的。 这就是我们在蒲种补习中心所能提供的。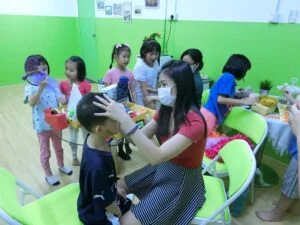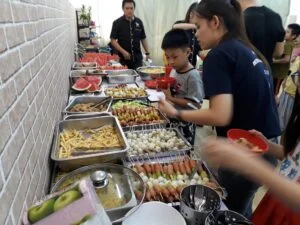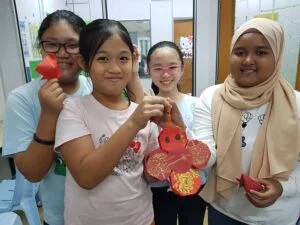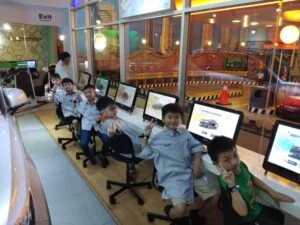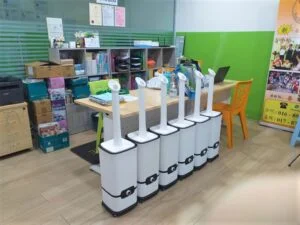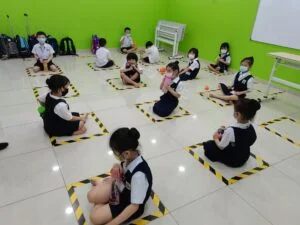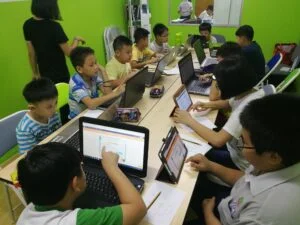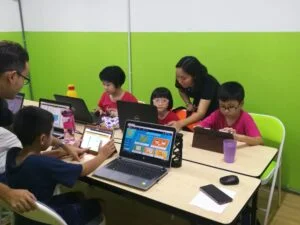 蒲种红蜻蜓补习中心的美味食物是最棒的,因为我们最关心的事是学生和孩子们的健康和环境。 我们补习中心的工作人员将把学生的健康放在首位,为学生提供良好的学习环境。 补习不仅是一种学习方式,而且是一种能跟踪学生健康状况和学习的方式。 我们的老师将会确保所有学生吃的食物是健康又有营养。 食物中的所有营养成分将确保学生在学习时获得均衡的饮食,来提高学习效率。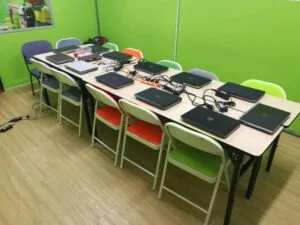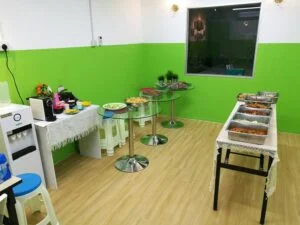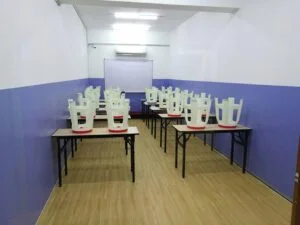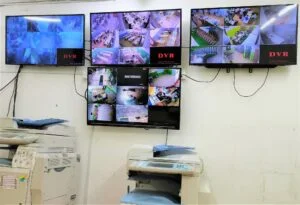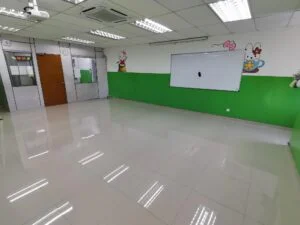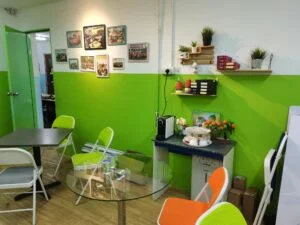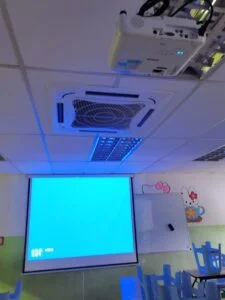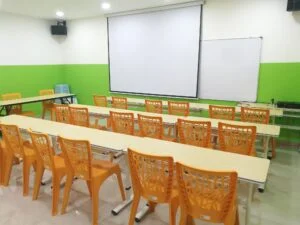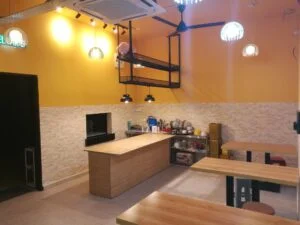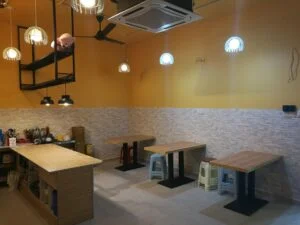 Red Dragonfly Educare (Day Care & Tuition Centre) - HQ
Get your placement at Red Dragonfly Educare's Daycare  before is too late for your time-limited promotion.